More on TG4
Misha and the Wolves
NEW - Thursday 16/12 @ 21:30
Directed by Sam Hobkinson. When she was seven, Misha Defonseca escaped the Nazis, crossed Europe on foot, lived with wolves and endured unimaginable hardship in search of her deported parents. Her Holocaust memoir took the world by storm and a Hollywood studio came knocking.
Ní raibh Misha Defonesca ach 17 bliana d'aois nuair a d'éalaigh sí ó na Naitsí agus shiúil trasna na hEorpa sa tóir ar a cuid tuismitheoirí. Deir sí gur chaith sí tréimhse ina cónaí le mic tíre agus go raibh saol thar a bheith crua aici. Tabharfar léargas sa scannán faisnéise seo ar an leabhar a scríobh Misha faoin Uileloscadh a thuill caill agus a mheall comhlacht léiriúcháin a bhí ag iarraidh scannán a dhéanamh faoina saol.
Sagairt na Síochána
NEW - Wednesday 8/12 @ 21:30
One hundred years after the signing of the Anglo-Irish Treaty, Sagairt na Síochána reveals the remarkable roles played by Irish Redemptorist priests in brokering the most important peace deals between Irish Republicans and British governments in the 20th century.
Céad bliain i ndiaidh shíniú an Conartha Angla-Éireannaigh, nochtar na róil shuntasacha a bhí ag sagairt Éireannacha sna socruithe síochána is tábhachtaí idir Poblachtaigh na hÉireann agus rialtais Shasana sa 20ú haois.
Páirteach i nDúnmharú
NEW - Wednesday 15/12 @ 21:30
A chance encounter in a Welsh sea-side town sets in motion a bizarre sequence of events that ended in murder on the other side of the world. The police treated it as a crime of passion – a lover spurned, a jealous rival, a remorseful killer.
Clár faisnéise faoi shaighdiúir as an Nua-Shéalainn a dhúnmharaigh bean as Éirinn san Astráil i 1924. Sa mBreatain Bheag a casadh Hori Morse agus Hilda Hunter ar a chéile. Caitheadh leis an gcás mar choir rachta – leannán eitithe, a bhí in éad agus a thug le fios go raibh aiféala air faoin méid a tharla.
Underdogs Beo
NEW - Saturday 11/12 @ 19:15
Mickey Ned O' Sullivan, Kevin Cassidy and Michelle Ryan have spent 6 months preparing a squad of unknown players with enough drive, skill and passion to take on one of the Country's greatest Gaelic Football teams. The moment of truth has arrived as the Underdogs go head to head with All Ireland Champions, Meath.
Ní raibh ach sé mhí acu painéal peile a chur le chéile atá sách maith le haghaidh a thabhairt ar cheann de na foirne peile Gaelaí is fearr sa tír. Ar an taobhlíne beidh an fhoireann bainistíochta, Mickey Ned O'Sullivan, Caoimhín Ó Casaide agus Michelle Ryan. Tá lá an chluiche mhóir tagtha agus tabharfaidh na Underdogs aghaidh ar churaidh Chraobh na hÉireann, Foireann Chontae na Mí.
GAA Beo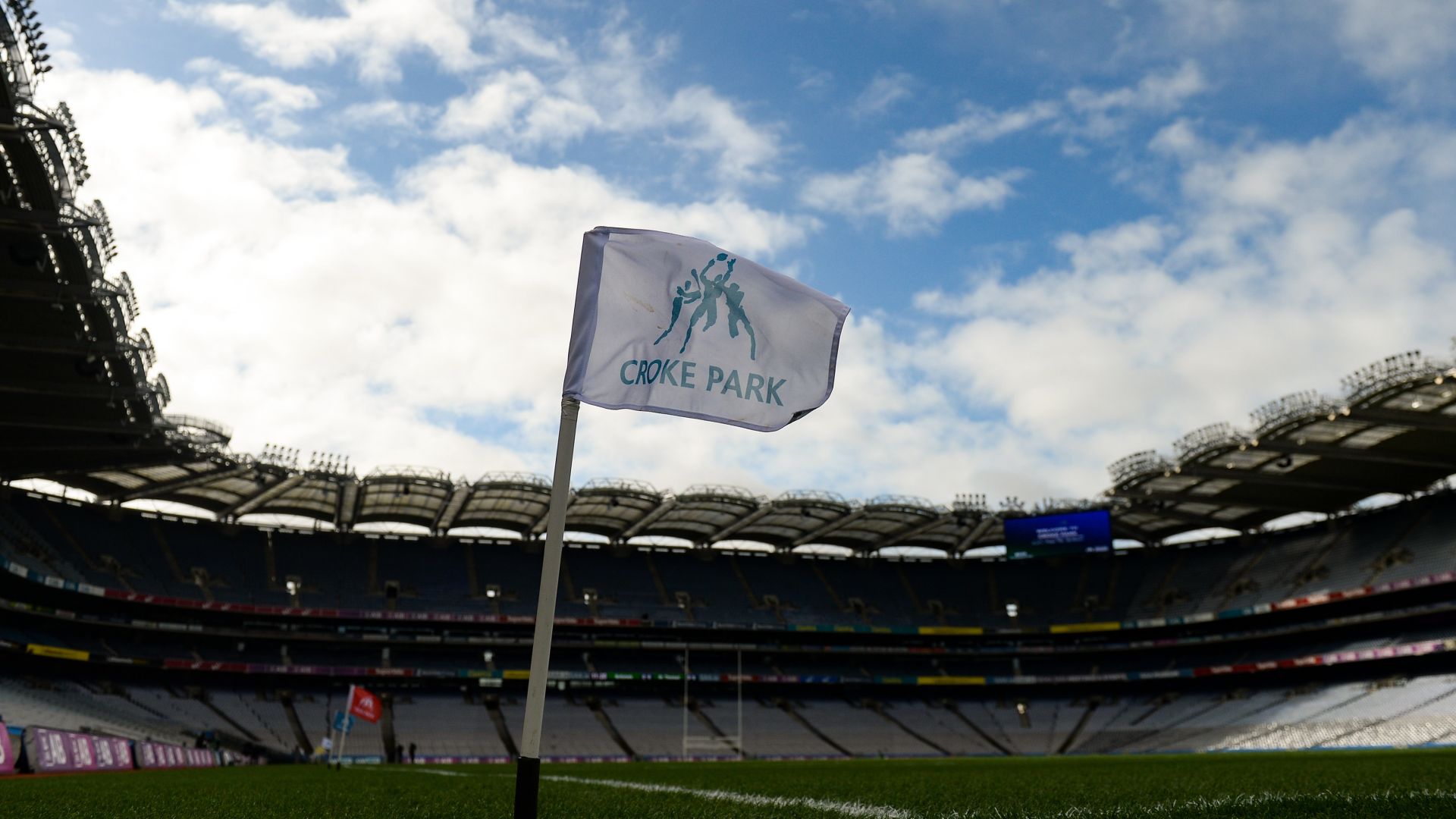 AIB Club Championships - Every Weekend on TG4
The best GAA action all year round, live on TG4. Live coverage of the AIB Club Championships. Presented by Micheál Ó Domhnaill with commentary from Brian Tyers and a host of top analysts.
An t-aicsean is fearr ó chluichí CLG na bliana seo beo ar TG4. Craoladh beo ar Chraobh AIB na gClubanna. Á chur i láthair ag Micheál Ó Domhnaill le tráchtaireacht ó Brian Tyers agus anailísithe den scoth.
Mná na bPíob
NEW - Sunday 19/12 @ 21:30
In this feature-length documentary film, we will follow renowned musician Louise Mulcahy on an exciting journey to uncover the neglected stories of a group of incredible female pipers that were airbrushed out of our cultural history. Louise will meet fellow musicians and scholars who will give her a greater insight into these women and the challenges they faced.
Rachaidh an ceoltóir aitheanta Louise Mulcahy ar aistear corraitheach agus í ag iarraidh scéalta bhanphíobairí eisceachtúla a thabhairt chun solais, mná a ndearnadh fáilí orthu nuair a fágadh ar lár as stair chultúrtha na tíre iad. Buailfidh sí le ceoltóirí agus scoláirí a thabharfaidh léargas níos fearr di ar na constaicí a bhí roimh na mná seo.
Junior Eurovision 2021
LIVE - Sunday 19/12 @ 15:00
The main event is finally here! After months of auditions and 6 weeks of televised heats, 14 year old Maiú Levi Lawlor from Greystones, Co. Wicklow will take to the Junior Eurovision stage in Paris to represent Ireland. Competing against 19 other countries, can Maiú go on and claim Eurovision glory for Ireland? The nation holds its breath.
Junior Eurovision 2021 i bPáras! Tar éis míonna d'éisteachtaí agus na babhtaí cáilithe a bheith curtha dínn, is é Maiú Levi Lawlor as na Clocha Liatha i gCo. Chill Mhantáin a bheidh in iomaíocht ar son na hÉireann i mbliana. Beidh Maiú ag súil an ceann is fearr a fháil ar naoi dtír déag eile. An mbeidh an lá leis?
Special Programmes for Christmas
Every Morning @ 09:00 on Cúla4
There will be amazing programmes on Cúla4 every morning this Christmas! We'll have special episodes of Pat the Dog, True and the Rainbow Kingdom and PJ Masks along with exclusive programmes like Zog, The Highway Rat and The Snail and the Whale. Merry Christmas!
Beidh scoth na gcláir le feiceáil gach maidin ar Cúla4 an Nollaig seo! Beidh eagráin eisiacha de Pat an Madra, True agus Ríocht an Bhogha Ceatha agus PJ Masks le feiceáil chomh maith le cláir speisialta ar nós Zog, Francach an Bhóthair agus An Seilide agus an Míol Mór. Nollaig Shona!
Cainéal 4 Saorview; Cainéal 104 Sky
Cainéal 104 UPC; 137 HD ar UPC, 602 Cúla4 ar UPC
Tuaisceart Éireann: 163 (Sky); 877 (Virgin Cable); 51 (Freeview)
Ar fud na Cruinne: www.tg4.tv