More on TG4
Ardóidh Mé Mo Sheol - Lá le Bríde
NEW - Sunday 5 February @ 21:30
Síle Ní Bhraonáin and Eoghan Ó Ceannabháin guide us through a musical celebration of Brigid, both goddess & saint on this first bank holiday weekend in her honour. Filmed in the majestic surroundings of St Brigid's Cathedral, Kildare Town, on the very grounds that Brigid is said to have established a church and monastery in 480 A.D.
Oíche mhór cheiliúrtha in ómós Bhrighid, bandia agus naomh, á cur i láthair ag Síle Ní Bhraonáin agus Eoghan Ó Ceannabháin as Ard-Eaglais Naomh Brighid i gCill Dara, an áit ar bhunaigh Brighid mainistir sa bhliain 480AD.
Iniúchadh TG4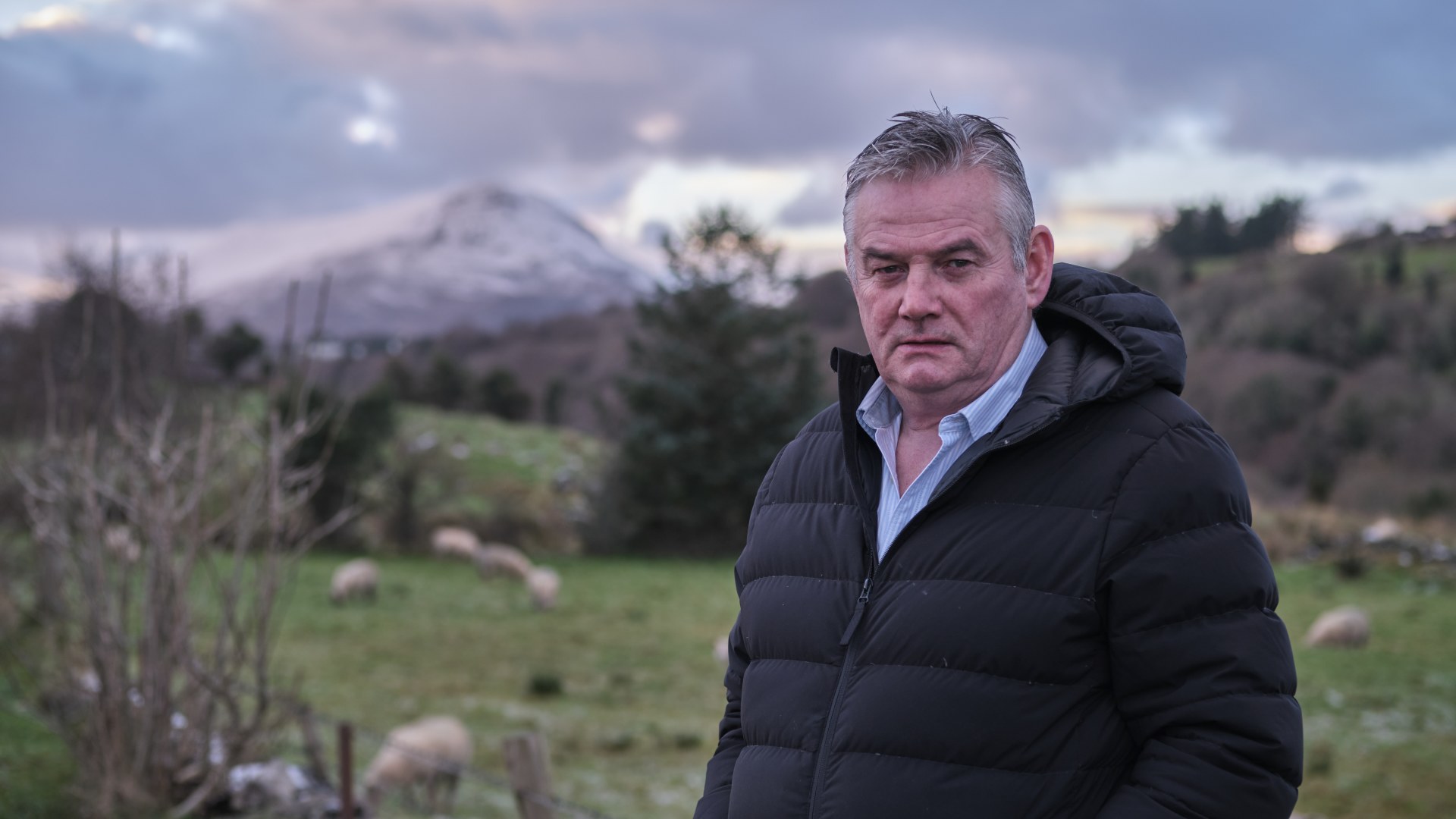 NEW - Begins Wednesday 8 February @ 21:30
A current affairs series in which Kevin Magee breaks stories and investigates the issues behind the headlines. Iniúchadh TG4 will feature political stories, social issues and analysis from all over Ireland. The first programme looks at the Creeslough tragedy.
Sraith cúrsaí reatha ina mbrisfidh Kevin Magee scéalta agus ina ndéanfar iniúchadh níos doimhne ar bhun agus barr na gceannlínte. Beidh cúrsaí polaitíochta, fadhbanna sóisialta agus anailís ar scéalta ó fud fad na tíre faoi chaibidil sa tsraith Iniúchadh TG4. Breathnóidh an chéad clár ar thragóid An Chraoslaigh.
Glór Tíre
Live Finals from Tuesday 7 February @ 21:30
The Live finals of Glór Tíre 2023. Eight contestants started this years competition. You can vote for your favourite contestant, there will be some special guest performances, performances from each of the remaining contestants and we will be crowning your Glór Tíre 2023 winner in the Grand Final on Tuesday 21st February.
Na babhtaí ceannais beo de Glór Tíre 2023. Ochtar a chuir tús leis an gcomórtas. Beidh tú in ann vóta a chaitheamh don iomaitheoir is fearr leat i ndiaidh dóibh tabhairt faoin stáitse agus aíonna speisialta ina dteannta. Ní bheidh sé i bhfad ansin go bhfógrófar buaiteoir Ghlór Tíre 2023 sa chraobh ar 21ú Feabhra!
Laochra Gael
NEW - Thursday @ 21:30
Aidan O'Mahony, gaelic football, Kerry 02/02
Anne Dalton, camogie, Kilkenny 09/02
Tom Parsons, gaelic football, Mayo 16/02
Áine Wall, ladies football, Waterford 23/02
Aidan O'Mahony, peil ghaelach, Chiarraí 02/02
Anne Dalton, camógaíocht, Chill Chainnigh 09/02
Tom Parsons, peil ghaelach, Mhaigh Eo 16/02
Áine Wall, peil na mban, Phort Láirge 23/02
Céim Chun Cinn
Available Now on the TG4 Player
Our University years are often described as some of the best days of our lives, a transformative time in our personal development, a challenging yet fulfilling period of new beginnings, new friends, new surroundings and new found freedoms. In this series we spend an academic year with four students to give a unique insight into the fun, the pressures, the joys and tribulations of university life in Ireland today.
Nach aoibhinn beatha an Scoláire! Tréimhse aislingeach, spraíúil, spleodrach iad blianta órga na hollscoile. Sa tsraith seo beimid i dteannta ceathrar mac léinn i gceithre ollscoil éagsúla chun léargas a fháil ar na dúshláin agus ar an tairbhe a bhaineann le saol na hollscoile.
Movie: Knives Out
NEW - Monday 6 February @ 21:30
(2019, Comedy) Starring Daniel Craig, Chris Evans and Ana de Armas. Directed by Rian Johnson. A detective investigates the death of the patriarch of an eccentric, combative family.
(2019, Scannán grinn) Is iad Daniel Craig, Chris Evans agus Ana de Armas príomhaisteoirí an scannáin seo, faoi stiúir Rian Johnson. Fiosraíonn bleachtaire bás cheann an teaghlaigh i dteaghlach trodach a bhfuil a mbealach féin leo.
Live Sport
Sport this February
4 Allianz Leagues games each weekend, 3 live & 1 deferred.
Fitzgibbon Cup Final 18/02
Sigerson Cup Final 15/02
Lidl Ladies National Football League every week.
URC Rugby – 17/02 Munster v Ospreys and 18/02 Zebre v Connacht
4 chluiche Sraith Allianz gach deireadh seachtaine, 3 beo agus ceann iarbheo.
Cluiche Ceannais Corn Mhic Giobúin 18/02
Cluiche Ceannais Corn Mhic Shigiúir 15/02
Sraith Lidl i bPeil na mBan gach seachtain.
Rugbaí URC – 17/02 Mumha v Ospreys agus 18/02 Zebre v Connachta
Taffy
Monday - Friday @ 16:10 / Cúla4 Player
The series follows a grey raccoon, Scraggs, who gets adopted by Mrs. Muchmore after thinking he is a cat named Taffy. Her main pet, a dog named Bentley, is determined to reveal Taffy's secret to Mrs. Muchmore.
Nuair a ghlacann an billiúnaí Bean Uí Bhreá-Mór le cat fáin mar pheata, níl tuairim aici gur racún fiáin é i ndáiríre – racún a chaithfidh a shaol ag spochadh as an madra dílis atá aici, Bentley.
Cainéal 4 Saorview; Cainéal 104 Sky
Cainéal 104 UPC; 137 HD ar UPC, 602 Cúla4 ar UPC
Tuaisceart Éireann: 163 (Sky); 877 (Virgin Cable); 51 (Freeview)
Ar fud na Cruinne: www.tg4.tv