More on TG4
Cruthaím
NEW - Begins Tuesday 07/06 @ 16:20
Cruthaím is a world free from adults, celebrating young people's creativity and innovation and adding to the event of Cruinniú na nÓg 2022. Cruthaím focuses in on young people from every county in Ireland, as well as from the diaspora. It sheds light on their distinctive talents and on their unique energy in a national and international context.
Ceiliúradh ar chruthaitheacht agus ar nuálaíocht daoine óga é Cruthaím, domhan atá saor ó dhaoine fásta agus ag cur go mór le hócáid Chruinniú na nÓg 2022. Díríonn Cruthaím ar dhaoine óga as gach contae in Éirinn agus ar dhaoine óga ón diaspóra.
Macallaí Dhomhnach na Fola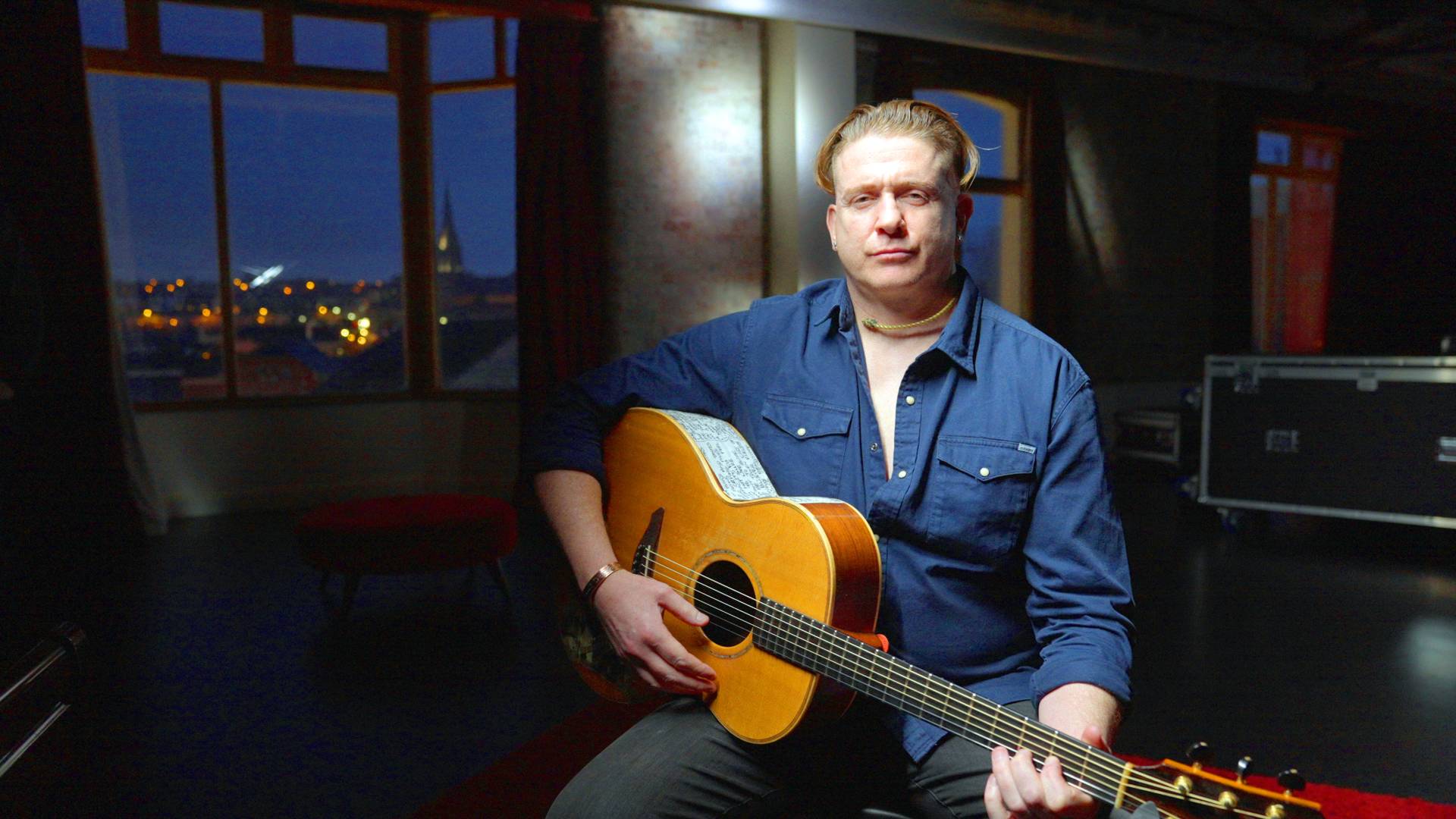 NEW - Wednesday 15/06 @ 21:30
In Macallaí Dhomhnach na Fola we join the people of Derry as they remember their loved ones through music, song, and art. This documentary features emotional interviews with those who witnessed the tragedy first hand, as well as performances from some of Ireland's most talented musicians including Damien Dempsey, Reevah, Barry Kerr and Pauline Scanlon.
Sa gclár seo, taispeánfar pobal Dhoire agus iad ag cuimhneamh ar a muintir a maraíodh. Tabharfaidh siad chun cuimhne iad le ceol, amhráin agus ealaín. Beidh agallaimh thochtmhara againn freisin le daoine a chonaic uafás an lae sin lena súile féin chomh maith le ceol agus amhráin ó cheoltóirí mór le rá ar nós Damien Dempsey, Reevah, Barry Kerr agus Pauline Scanlon.
Nazi sa Ghaeltacht
NEW - Wednesday 22/06 @ 21:30
Investigative journalist Kevin Magee uncovers the work of Nazi party member and Irish scholar Dr. Ludwig Mühlhausen. Mühlhausen spent six weeks in the Gaeltacht hamlet of Teileann in South Donegal in 1937 collecting folklore and improving his Ulster Irish, but that was not the only work he carried out while he was there.
Fiosraíonn an t-iriseoir Kevin Magee scéal Ludwig Mühlhausen, ball den pháirtí Naitsíoch agus scoláire Gaeilge. Chaith Mühlhausen sé seachtaine sa mbaile beag Gaeltachta, Teileann, i nDeisceart Thír Chonaill sa bhliain 1937, ag bailiú béaloidis agus ag cur feabhais ar a chuid Gaeilge ach níorbh í sin an t-aon obair a bhí ar bun aige ansin.
Go Gasta
New Series - Begins Sunday 12/06 @ 20:30
In Series 3 of Go Gasta, two rival villages go head to head to settle old scores once and for all on a course littered with challenges and obstacles that goes from one village to the other.
I sraith a 3 do Go Gasta téann dhá bhaile in iomaíocht lena chéile. Ritheann seisear as a mbaile féin i dtreo an bhaile eile thar constaicí, dúshláin agus in aghaidh an chloig.
Spórt Iris
NEW - Begins Friday 03/06 @ 21:55
Weekly preview show of the weekend's sporting action, including Gaelic Games, Rugby, Horseracing with high quality analysis, reports and live features presented by Dara Ó Cinnéide and Gemma Ní Chionnaith.
Súil chun cinn ar chluichí móra spóirt na seachtaine idir CLG, Pheil na mBan, Rugbaí agus Rásaí capaill, le scoth na hanailíse, tuairiscí agus míreanna beo curtha i láthair ag Dara Ó Cinnéide agus Gemma Ní Chionnaith.
Rebecca
NEW - Coming Soon Exclusively to the TG4 Player!
Six years after quitting her job and abandoning the hunt for a serial killer, Rebecca is back on the police force. And as she investigates a spate of violent murders that all carry the same signature, she becomes convinced the killer has resurfaced.
Tá sé bliana caite ó chaith Rebecca in aer a post agus ó d'éirigh sí as a bheith sa tóir ar dhúnmharfóir srathach ach tá sí ar ais sa bhfórsa póilíneachta anois arís. Fad a bhíonn sí ag fiosrú ráig dúnmharuithe a bhfuil an chuma chéanna orthu uilig, ceapann sí go bhfuil an dúnmharfóir ag marú arís.
Peil na mBan Beo
Every Weekend on TG4
TG4 has committed to screening 13 fixtures LIVE during the 2022 All-Ireland Championships. The summer schedule will run until TG4 All-Ireland Finals day on Sunday, July 31, when the Junior, Intermediate and Senior Championship Finals will be screened exclusively LIVE on TG4.
Tá geallta ag TG4 13 de na cluichí a chraoladh BEO le linn Chraobhchomórtais na hÉireann 2022. Beidh sceideal an tsamhraidh ar siúl go dtí lá Chluichí Ceannais na hÉireann Dé Domhnaigh an 31 Iúil nuair a dhéanfar an Cluiche Ceannais Sóisear, Idirmheánach agus Sinsear a chraoladh BEO go heisiach ar TG4.
Gailearaí Scú Scú
Every Friday @ 15:30 on Cúla4
This series follows Máire Treasa, Scú Scú Scuab, and Gormfhlaith Gailearaí as they design and create. Máire Treasa tries her hand at crafts, art, and origami along with Scú Scú Scuab. Join them as they discover different resources such as colours, shapes and textures at the beach, in the forest, in a village, and so on.
Leanann an tsraith seo Máire Treasa, Scú Scú Scuab agus Gormfhlaith Gailearaí agus iad ag dearadh agus ag cruthú. Tugann Máire Treasa faoin gceardaíocht, ealaín agus oragámaí agus Scú Scú Scuab, in éineacht léi. Aimsíonn siad foinsí éagsúla ar nós dathanna, cruthanna agus uigeachtaí in áiteanna cosúil leis an trá, an fhoraois, an sráidbhaile agus áiteanna eile.
Cainéal 4 Saorview; Cainéal 104 Sky
Cainéal 104 UPC; 137 HD ar UPC, 602 Cúla4 ar UPC
Tuaisceart Éireann: 163 (Sky); 877 (Virgin Cable); 51 (Freeview)
Ar fud na Cruinne: www.tg4.tv