More on TG4
Hector Ó na Philippines go dtí na Solomons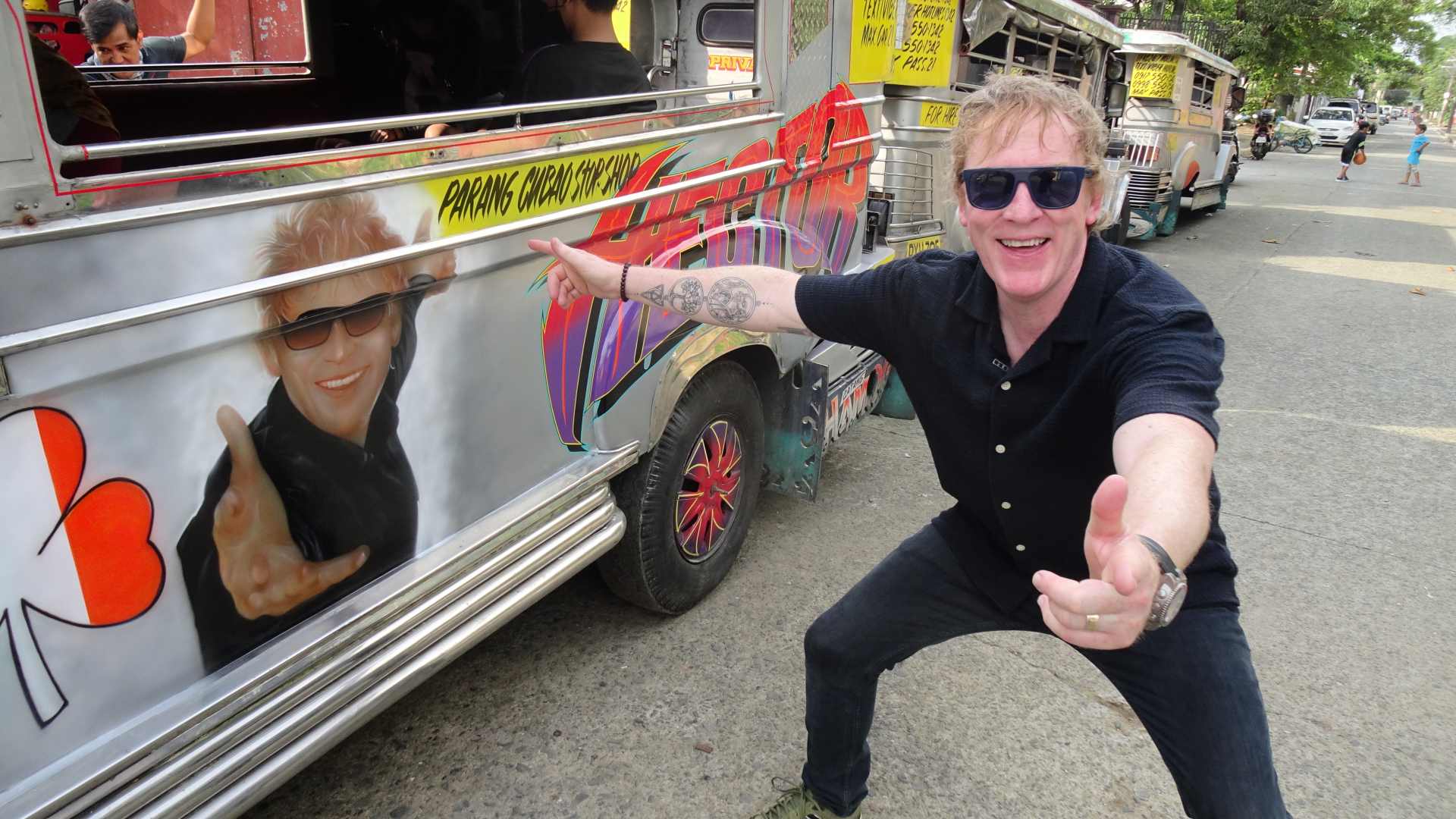 NEW - Begins Thursday 7 September @ 21:30
Hector takes on 7 new banter-filled journeys to The Philippines, Malaysia, Singapore, Java and Bali in Indonesia, Papua New Guinea and the Solomon Islands.
Tabharfaidh Hector faoi sheacht gcinn d'aistir go dtí na Filipíní, an Mhalaeisia, Singeapór, Iáva agus Bailí san Indinéis, Nua-Ghuine Phapua agus Oileáin Sholaimh agus déanfaidh sé ar ndóigh iad ar a bhealach ar leith féin.
Junior Eurovision 2023
NEW - Begins Sunday 3 September @ 20:30
The search for Ireland's entry for the 2023 Junior Eurovision is on! But who will represent Ireland? Our winner will head to France on the 26th of November with a song composed especially for their voice to take on Europe. And it will be up to our judges to pick our champion.
Táthar sa tóir ar amhránaí na hÉireann don Chomórtas Amhránaíochta Junior Eurovision 2023! Popamhráin i nGaeilge a chasfaidh na hiomaitheoirí ar fad sa tsraith seo. Ansin cumfar amhrán go speisialta do bhuaiteoir an chomórtais chun an deis is fearr a thabhairt don té sin san Junior Eurovision a bheidh ar siúl sa Fhrainc ar an 26 Samhain. Cé a dhéanfaidh ionadaíocht thar ceann na hÉireann? Faoinár moltóirí a bheidh sé é sin a chinneadh.
Pobal na hEaragaile
NEW - Begins Thursday 7 September @ 20:00
The three parishes of Gaoth Dobhair, Na Rosa and Cloich Chionnaola in North-west Donegal are often regarded as a separate social and cultural region, and very much a place apart from the rest of Ulster and indeed Ireland. In this series we will spend the summer of 2022 in the company of some of the characters and the main events during the busiest time of the year.
Tá ceantar na dtrí pharóiste, Gaoth Dobhair, Na Rosa agus Cloich Chionnaola neadaithe idir sliabh agus cladach in Iarthuaisceart Dhún na nGall. Sa tsraith seo, caithfear samhradh 2022 i gcuideachta mhuintir na dtrí pharóiste chun léargas a fháil ar na tréithe agus ar na gnéithe ar leith a bhaineann leis an bpobal seo.
Ros na Rún
Season 28 - Begins Tuesday 5 September @ 20:30
There are complicated characters with multiple issues in their lives, which Ros na Rún cleverly explores and develops while blending laugher with the seriousness of life. Season 28 includes criminal Garda activity, wrongful crime convictions, death, gender, drugs and social issues alongside love, romance and hearty village fun.
Tá carachtair chasta ag cur fúthu i Ros na Rún, mar sin féin, beidh neart ábhar grinn fite fuaite sa tsraith fad a insítear scéalta na ndaoine sin. I séasúr 28 pléifear gníomhaíocht choiriúil an Gharda Síochána, ciontú éagórach, bás, ceisteanna inscne, drugaí agus sóisialta mar aon leis an ngrá, an rómáns agus neart spórt agus spraoi ar an tsráidbhaile Gaeltachta seo.
Scéalta Grá na hÉireann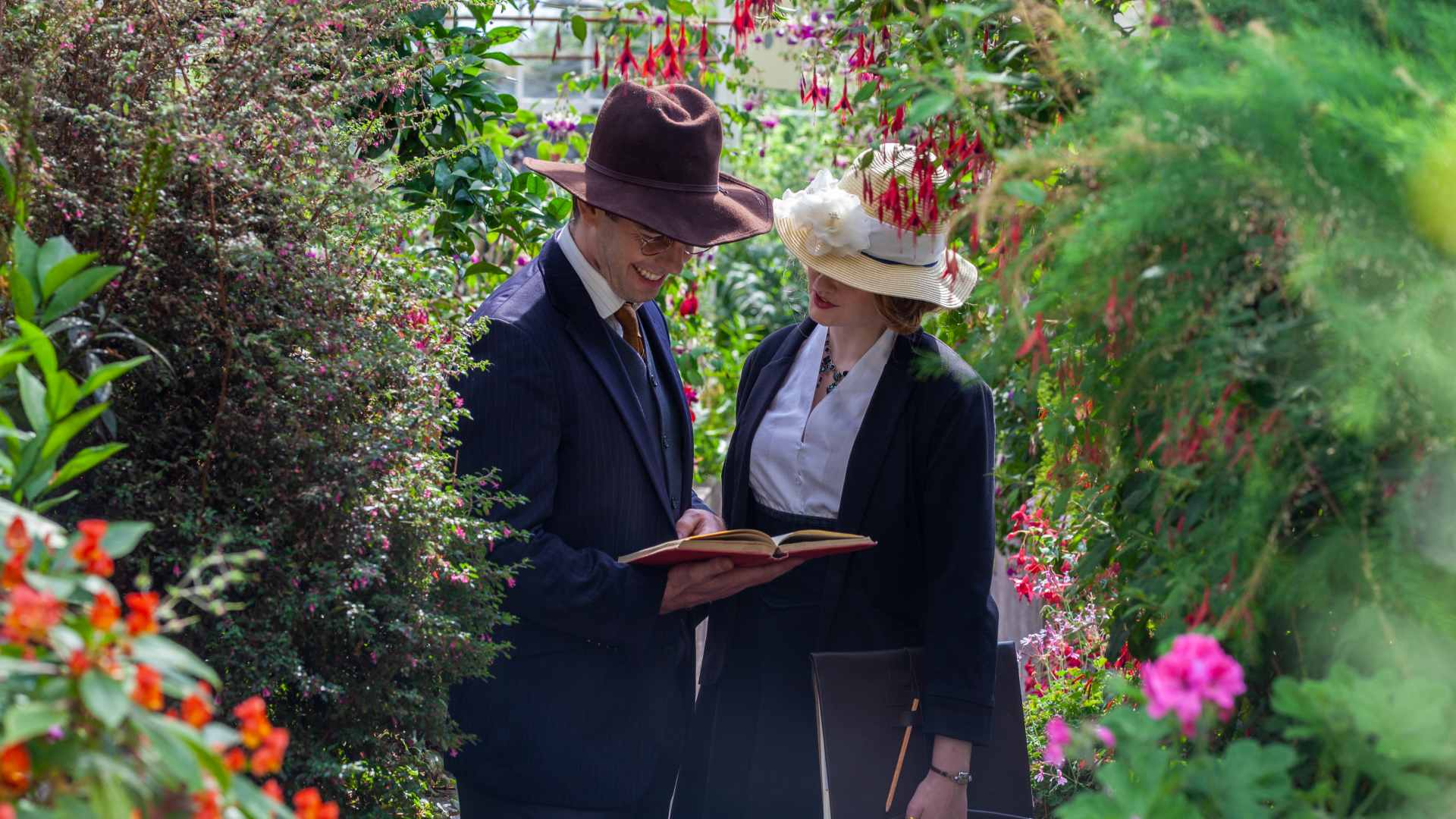 NEW - Begins Wednesday 6 September @ 20:30
With six new couples and six captivating stories of love and loss set against the backdrop of historic events like the 1798 Rebellion, the Easter Rising, and the American Civil War, this series will transport you through time. Expert historians bring these tales to life in a visceral and compelling way, leaving you wanting more each week.
Beidh sé cinn eile de lánúineacha faoi chaibidil againn agus tabharfar léargas ar a scéal grá agus caillteanais féin i gcomhthéacs imeachtaí stairiúla ar nós Éirí Amach 1798, Éirí Amach na Cásca agus Cogadh Cathartha Mheiriceá. Tabharfaidh staraithe saineolacha na scéalta tarraingteacha seo chun beatha agus cuirfidh siad fonn ort níos mó a fháil amach gach seachtain.
Opry le Daniel ar Thuras
NEW - Begins Tuesday 12 September @ 21:30
Daniel O'Donnell returns to the Millennium Forum in Derry to present 'Opry le Daniel ar Thuras'. This series features a host of Country music stars such as Brendan Shine, Susan McCann & Dominic Kirwan who celebrate "Country n'Irish" with their special guests all hosted by the King of Country, Daniel O'Donnell!
Fillfidh Daniel O'Donnell ar Fhóram na Mílaoise i nDoire don tsraith seo. Beidh scáta mór Réaltaí Ceoil Tíre ina theannta chun téamaí éagsúla ceoil tíre a cheiliúradh. I mbun an cheoil faoin téama 'Ceol Tíre na hÉireann' beidh Brendan Shine, Susan Mc Cann agus Dominic Kirwan ar stáitse, á cur i láthair le Rí an Cheoil Tíre, Daniel O'Donnell!
Rásaí Lios Tuathail
LIVE - Monday 18/09 to Saturday 23/09
Live horse racing from Listowel, Co. Kerry. Presented by Seán Bán Breathnach with Mánus Ó Conghaile, Evelyn Ní Ghriallais & Daragh Ó Conchúir.
Rásaíocht chapall beo ó Lios Tuathail, Co. Chiarraí. Á cur i láthair ag Seán Bán Breathnach le Mánus Ó Conghaile, Evelyn Ní Ghriallais & Daragh Ó Conchúir.
Cainéal 4 Saorview; Cainéal 104 Sky
Cainéal 104 UPC; 137 HD ar UPC, 602 Cúla4 ar UPC
Tuaisceart Éireann: 163 (Sky); 877 (Virgin Cable); 51 (Freeview)
Ar fud na Cruinne: www.tg4.tv