Award-winning documentary series 'Finné' returns to TG4 next week
Finné Series 3 a TG4 Original Production Wednesday 13th January 2021 @ 9.30pm for 6 weeks
08.01.21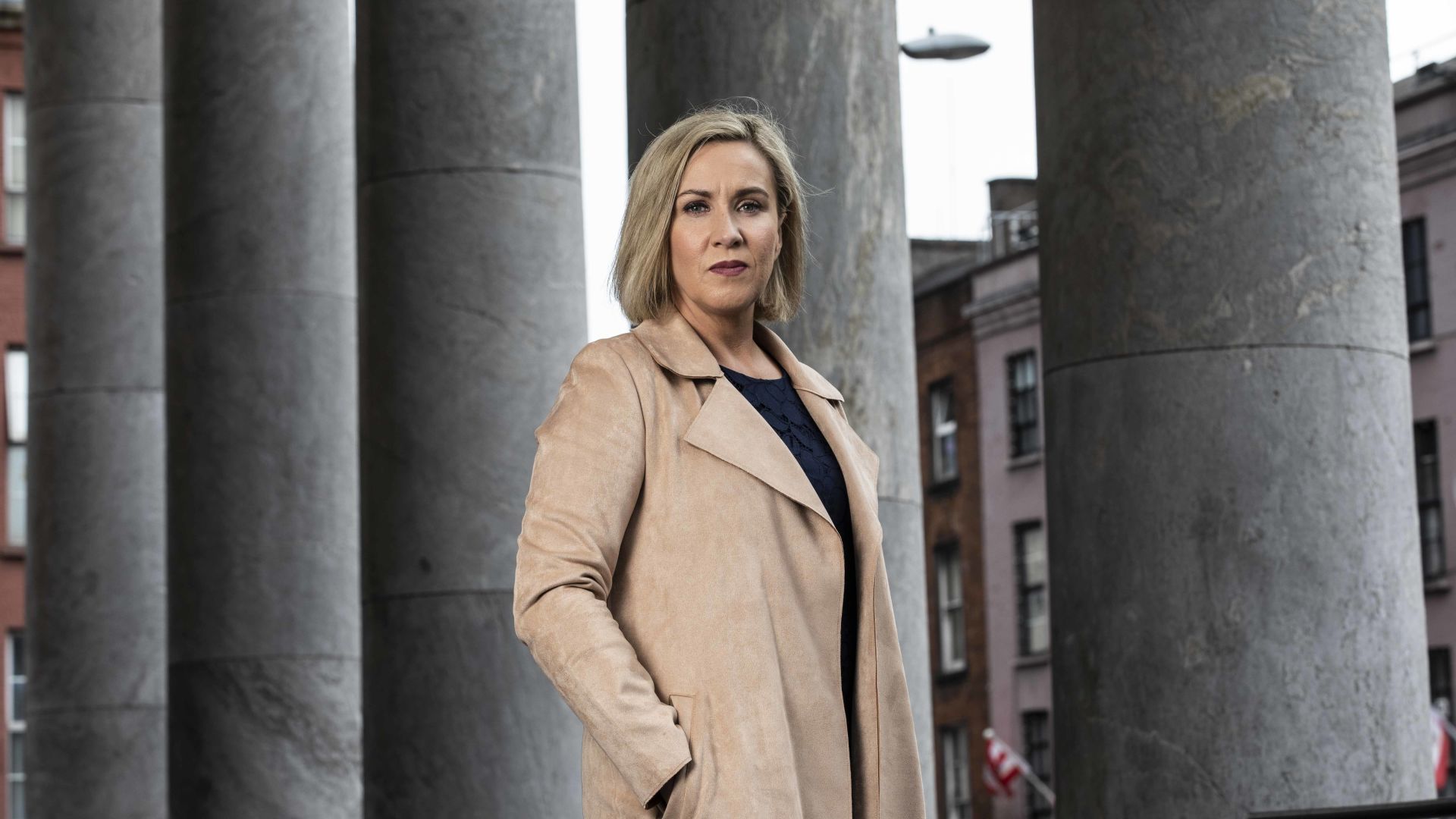 Award-winning documentary series, Finné returns to TG4 screens for a third series exploring the personal testimony of those who have lived through trying times. Here, they tell their stories from the inside out.

Produced by Aisling Ni Fhlaitheartha for Galway's Tua Films alongside series producer and originator Paddy Hayes and presented by RTE's courts correspondent, Orla O'Donnell, Finné is a jaw-dropping, Netflix-inspired documentary series shining a light into the darkest corners of Irish society. Through riveting first person testimony, Finné recounts intimate stories of triumphs and traumas, of Davids and Goliaths, of dogged resilience and human frailties. Season 1 was awarded the Human Rights award at the prestigious Justice Media Awards in 2019.

This 6 x 60-minute original production promises a gripping and rare insight into these high-profile stories as told through the eyes of those still bearing the scars and living with the consequences. It reinforces TG4's reputation for fresh, bold programming featuring extraordinary Irish stories.
TG4 is renowned for its documentaries and Season 3 of Finné will not disappoint. Powerful storytelling forms the backbone of TG4's varied and compelling documentaries airing Wednesdays at 9.30pm.


These are the witnesses, and these are their stories:

Programme 1: Dr. Andrew Rynne

Dr. Andrew Rynne was Ireland's first vasectomy doctor, a pioneering contraceptive rights campaigner during the 1970s and 1980s and founder of Clane General Hospital in Co. Kildare. In 1979, when condoms were permitted to be sold to married couples only, Dr Rynne vowed to expose the absurdity of the law by issuing contraceptive prescriptions to non-married couples. When he himself brought this to the attention of the Gardaí, he was duly fined £500 in Naas District Court. In this engaging and often hilarious documentary, Rynne recalls his battle against the prevailing hypocrisy of the time and also his bizarre encounter with a disgruntled patient who tried to shoot him in the testicles with a shotgun while he was working in his surgery in 1990.


Programme 2: Liam Ó Maolaodha

Liam Ó Maolaodha is the director of the Irish language cultural festival Oireachtas na Gaeilge since 1996. A Clondalkin native, he attended Coláiste Chrónáin where he was taught by Domhnall Ó Lubhlaí, a hero of Ireland's Irish language movement and founder of Coláiste na bhFiann. Ó Lubhlaí would frequently bring the teenage Liam on trips to the Conamara Gaeltacht in Ros Muc, but he had an ulterior motive. Along with many other boys, Liam was groomed and abused by his teacher, and silenced by the shame brought on by the events. It was only with the death of Ó Lubhlaí in 2013 that Liam found the courage to speak publicly about the abuse he suffered at the hands of 'Ireland's Jimmy Saville'.


Programme 3: Brian Pennie

Brian Pennie grew up in Ladyswell on Dublin's north side where he witnessed alcohol and drug abuse as a teen, and after his first experience with heroin he knew he was hooked at the age of 17. In this episode of Finné, Brian gives us a searing insight into the thought processes of an addict and offers a stark illustration of the devastation wrought on his family and loved ones. Now a neuroscience lecturer and Ted Talker, Brian walks us through his inspirational journey to recovery telling us that 'sobriety is not the opposite of addiction, connection is'.


Programme 4: Sinéad O'Leary
On a fateful night in April 2002, Sinéad O'Leary (19) had her world turned upside down when she and her friend, Nichola Sweeney (20) were viscously assaulted in an unprovoked attack by Peter Whelan at Nichola's home in Rochestown, Cork when they were in their late teens. Sadly Nichola lost her life that night and Sinéad was left with serious injuries after being stabbed 20 times in this random act of violence. In this episode, Sinéad recalls the harrowing events of that night and her efforts to come to terms with her PTSD, efforts not helped by her unending battle to prevent her assailant being released on parole to her native Cork.


Programme 5: Kenneth Egan
Although many of us are familiar with the story of the Clondalkin-born boxer who took home a silver medal from the Beijing Olympics in 2008, we are less familiar with his subsequent battle with severe alcoholism. In this candid account of his life's escapades, we gain a striking insight into the highs of sport, but also a searing understanding of the worst degrees of his alcohol abuse that spiralled out of control after his victory.


Programme 6: Stevo Timothy
Galway comedian Stevo Timothy (aka Farmer Michael) often refers to mental health issues in his stage shows and online sketches, sketches which have now racked millions of views online. His Farmer Michael persona brings laughter to many of his young followers, but this persona masks an underlying anxiety from which Stevo has suffered all his life. In this documentary, Stevo explores his panic attacks, depression and alcohol abuse with candour, and also chronicles his drink driving escapade in 2005 which caused the death of his friend John Laffey, and left him paralysed from the waist down.


Finné begins on Wednesday 13th January @ 9.30pm for 6 weeks on TG4.


Media Contact for TG4:
Deirdre Ní Choistín, Bainisteoir Cumarsáide TG4 / Communications Manager TG4 | deirdre.ni.choistin@tg4.ie
Get to know us: