Celtic Media Festival Nominations for TG4
13.03.20
TG4 is delighted to receive 7 nominations is this year's Celtic Media Festival Torc Awards.
TG4 has been nominated for seven awards in the annual Torc Awards of Excellence which take place at the Celtic Media Festival each year. Categories include Drama Series, Factual Series, Arts, Sport, Current Affairs, Short Form and Radio Station of the Year. The Celtic Media Festival's aim is to promote the languages and cultures of the Celtic countries on screen and in broadcasting. The Celtic Media Festival is supported by broadcast, film, cultural and economic development organisations throughout the Celtic countries. The Festival is an annual three-day celebration of broadcasting, film talent and excellence from Scotland, Ireland, Wales, the Isle of Man, Cornwall, Brittany and Galicia. The 2020 Celtic Media Festival will take place from the 2nd – 4th June in Quimper, Brittany.

The nominations received are:

Factual Entertainment:
Hector Ó Siberia go Saigon (Good Company Productions)


Ireland's most famous traveller Hector Ó hEochagáin is once again with his most epic and enduring trip ever from the cold Northern lands of Siberia in Russia as he travels over 8000kms across mountains, deserts, rivers and nine different countries making his way to Saigon in Vietnam. When you mention countries like Russia, Mongolia, Nepal, Burma, Bangladesh, Thailand, Cambodia and Vietnam you think of snow, hot sands, chaotic unrest, tsunamis, mountain summits, war zones, beautiful beaches and smiling people – Put Ireland's most famous irreverent traveller into the mix.

Factual Series:
Finné (Tua Films)


Documentary series 'Finné', inspired by Netflix documentaries of recent years, is back for a second series on TG4. Produced by Tua Films and presented by RTÉ correspondent Orla O' Donnell, 'Finné' will visit more powerful Irish stories, stories about suffering, injustice, redemption, resilience and strength. The witnesses' honest telling of their stories will ensure that they be brought to light once more and their stories will be told in the same personal style; through their own eyes to give the viewer a unique view of their incredible experiences.

Sports Documentary:
Finné – Paddy Merrigan (Tua Films)


Paddy Merrigan was on the top of his game in the horse racing world at 17 years of age. This young jockey, raised in a council estate in Athlone, had a certain ambition and determination that helped his meteoric rise to the top, but it was these traits that led to a sudden fall from grace. After losing out on his partnership with renowned horse Souffleur, Paddy's world and career fell apart. Now, he's ready to come back and be the best in his game once again.

Jump Girls (Touchline Media)


There is only one major professional sport where women and men go head to head for the same prizes…horseracing. Seen through the eyes of the women who are challenging the status quo of this male-dominated world, 'JUMP GIRLS'- an observational bilingual two-part documentary – provides unique access to the key women making their living at the top of National Hunt racing – trainer Jessica Harrington and her daughters Kate and Emma, and jockeys Rachael Blackmore, Katie Walsh, Lisa O'Neill, and Katie O'Farrell.

History:
Michael Davitt Radacach (Dearcán Media)


The story of Michael Davitt, the Fenian and land activist who reshaped Ireland and set it on its path towards cultural and political revolution.

Single Drama:
Finky – Produced by Abú Media for CINE4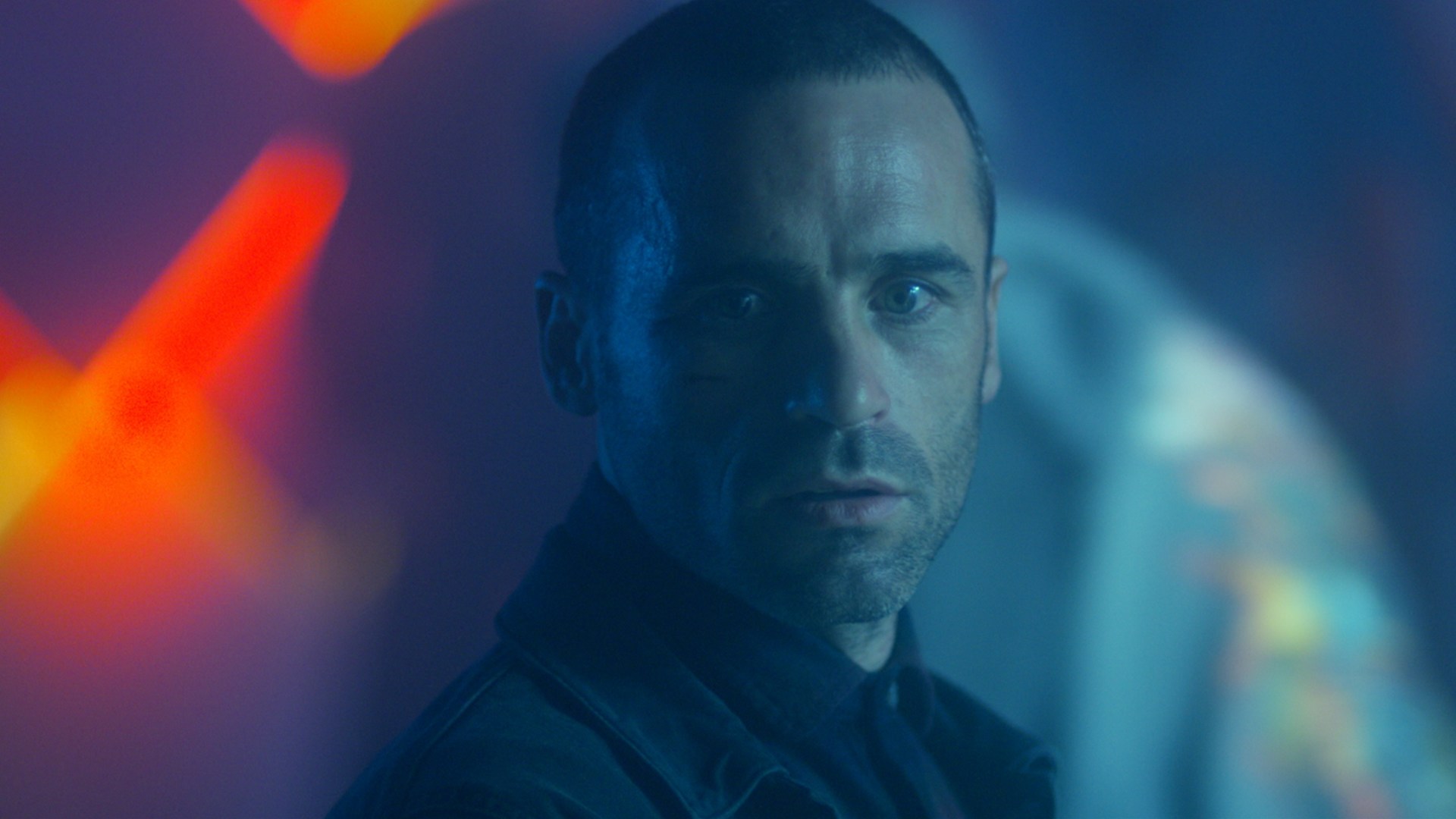 Feature length Drama from Cine4. Micí Finky, a musician and puppeteer looking to escape his past, steals an envelope full of cash and runs off to Scotland with his childhood friend Tom Tom to start a new life. On their first night in Glasgow, Finky suffers a horrible accident and is left paralysed from the waist down. He hits rock bottom but is given a chance at redemption when recruited by Carnival Chaotica, a violent avant-garde circus. Finky embarks on a twisted odyssey that brings him over the rainbow but, as his journey becomes increasingly hellish and surreal, Finky realises that he must confront his tormented past.

Single Documentary:
Scéal na Beatha produced by Below the Radar


With rare and unique access Scéal na Beatha is an uplifting documentary that everyone will identify with on some level. It is about more than death and rituals. It is about a man who lived a full life but only came to realise how important he was to others when faced with his own mortality, which is often the case. This intimate film follows Seosamh Ó Conchúir through his last days in a hospice and his family through the weeks of ritual and mourning that follow.


TG4's Director General Alan Esslemont said: "TG4 are delighted to receive seven nominations today from the Celtic Media Festival. These nominations show the range of quality content from a public service broadcaster, from entertainment to factual documentaries, documentaries that have had a profound effect on Irish society. We look forward to joining our colleagues from Scotland, Wales, England and Ireland in Quimper in June to celebrate the best of Celtic Media".

Among the other nominees are: Gareth Thomas, Marian Keyes, BBC's Line of Duty and Loose Women's Kaye Adams are among the nominees for the 41st Celtic Media Festival Torc Awards for Excellence.

Gareth Thomas' moving documentary account of living with HIV is among the nominees for the prestigious 41st Celtic Media Festival, which takes place in Quimper, Brittany, this coming June.

Gareth Thomas: HIV and Me is nominated in the hotly contested Best Single Documentary category; among the record nine nominees is RTÉ's Laura Brennan: This is Me and TG4's Sceal na Beatha. Gareth joins BBC's critically acclaimed Line of Duty, currently filming its sixth series, is in contention for the Best Drama Series category.

The shift toward digital is mirrored in the breadth of the Short Form category, with nine nominations, from Wales, Isle of Man, Scotland, Galicia and others. The Radio Documentary category is also among the biggest this year, with nominations from Scotland, Cornwall, Galicia, Wales. In their debut at the Celtic Media Festival, the hugely popular Irish website Journal.ie gets their first nod in this popular category of Radio Documentary.

See the full list of nominations here: http://www.celticmediafestival.co.uk/nominees